Research points to positive effects of medicinal marijuana for symptomatic and palliative care for cancer patients and survivors
A positive cancer diagnosis often leaves the individual as well as their closest family fraught with worry and stress. With the alarmingly high incidence of cancer in India, it is becoming a rising health concern in the country. Reports show that cancer cases have been on the rise each year, with one in nine people likely to develop it in their lifetime. According to the National Cancer Registry Programme India (2022) study, the incidence of cancer cases in the country is expected to increase by 12.8 percent in 2025 as compared to 2020. This can be attributed to a multitude of factors such as lifestyle, genetics and eating habits. However there is no one cause for this rising ailment.
With cancer deaths in India contributing to about 8 percent of adult deaths globally, its treatment today requires a multidisciplinary approach. For this, the Indian government and the medical fraternity have been investing money in cancer research to enhance its treatment and find ways to provide a better quality of life to its victims. This has led to a rise in many tailor-made interventions and alternate treatment options with a focus on affordability, equitable access, quality of outcomes and palliative care. One such alternate option is medicinal cannabis. Cannabis, also known as Vijaya, has been used for centuries for medicinal purposes, but it is only recently that its potential as a curative for cancer has gained significance and is actively being explored by the medical community.
People with a positive cancer diagnosis face many challenges, both physical and emotional. Coupled with chemotherapy treatments, cancer can be extremely difficult to deal with. Chemotherapy causes a range of side effects, including nausea, vomiting, fatigue, hair loss, and changes in taste and smell. Further, emotional stress, social isolation, feelings of anxiety, depression and uncertainty lead to unprecedented lifestyle changes for them. It, therefore, becomes important for these patients to have access to alternative resources and curative measures to help them cope with these challenges while maintaining their quality of life.
Cannabis for Cancer
The plant Cannabis Sativa has historically been used for a variety of health and nutritional benefits. Research points to burgeoning solid evidence for the positive effects of cannabis-use in cancer patients.
Click To Tweet
It can help alleviate pain and nausea, two common symptoms of cancer and its treatment. The wonder plant has close to a 100 active compounds, called cannabinoids, the most well-known being tetrahydrocannabinol (THC) and cannabidiol (CBD), which work on our Endocannabinoid system (ECS) to produce different effects on the body.  CBD is non-psychoactive and has immense  therapeutic effects, like THC. Additionally, the plant has anti-inflammatory and anti-tumor properties, proven to be useful in the treatment of cancer. The use of medicinal cannabis has been approved in several countries, including India under the Drugs and Cosmetics Act, 1940, and is regulated by the AYUSH Ministry.
Several studies have shown that THC and CBD help slow or stop the growth of cancer cells in the laboratory, and there is some evidence to suggest that they may be effective in treating certain types of cancers in humans. A study published in the Journal of Clinical Oncology in 2016  found that patients with advanced cancer who were given a combination of THC and CBD experienced significant pain relief compared to those who received a placebo. The study also found that the treatment was well-tolerated and had no serious side effects. Similarly, a 2019 study (PubMed Central)  indicated that CBD could provoke cancer cell death and make glioblastoma cells more sensitive to radiation, with no adverse effect on healthy cells. Various ongoing studies for specific types of cancers – cervical, breast, colorectal – have shown initial promising results.
The healing  properties of the plant have some proven benefits for cancer patients and survivors, notably for symptomatic and palliative care, some of which are pain management, stress and anxiety management and apetite management. 
Cannabis aids in lessening the severity of symptomatic pain associated with cancer and its treatment endured by patients. It is non-addictive and non-toxic, and can help improve the quality of life of people suffering from this disease.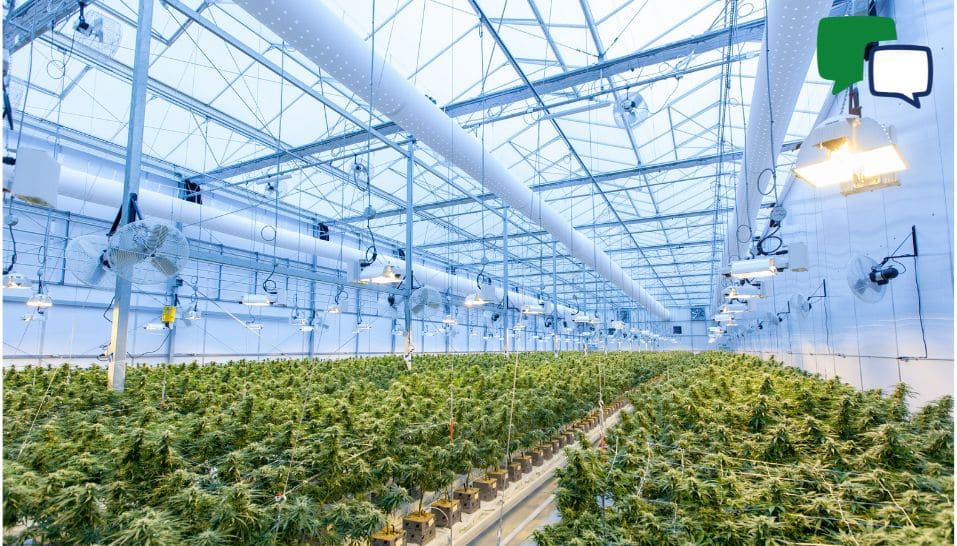 Similarly therapeutic properties of the cannabis-based medication acts on the body's brain cells to produce calming effects, addressing anxiety, sadness, and depression. 
Studies show that consuming cannabis products also stimulates the appetite and  helps in weight management, the issues that are common in cancer patients due to chemotherapy and radiation
 Regardless of the rising positive sentiment towards medicinal cannabis, there are still questions that need to be answered before it can be widely used for cancer treatment. Clinical research for cannabis leaf based medicines is still in its nascency. Currently, there is more anecdotal evidence than clinical evidence which needs to be bridged urgently. Widespread and extensive research studies can help us understand the precise ways in which medical cannabis can be used to manage the condition while also improving the quality of life for patients and supporting primary caregivers in their fight against this rising epidemic.
Also Read: Breast cancer rates rise among younger women in Asia